A Guide for Choosing Colors for an Entry Door with Sidelights
Whether you're considering a new entry door or contemplating a DIY paint-job, you may be wondering what to do as far as colors for your sidelights and surrounding trim. Here is some helpful information to help you with your decision-making.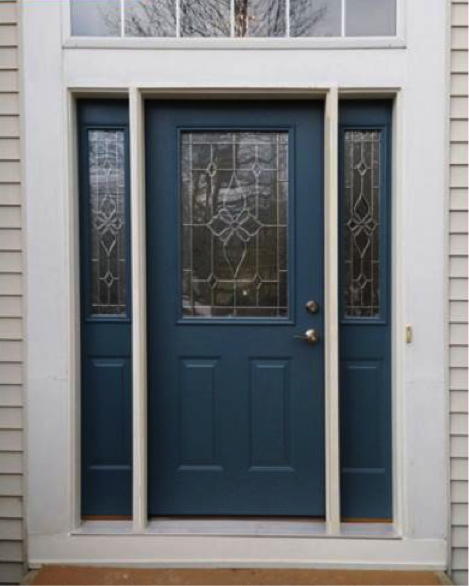 Should Everything Be the Same Color?
Although it's not uncommon to see people do this, you should keep in mind that there may be better options than just repainting the door, sidelights, and trim all the same color. In fact, choosing contrasting colors and using them properly can really help your entry way "pop."
Should Doors, Sidelights and Trim Be Different Colors?
We typically have very few doors ordered each year where the door and sidelights themselves are different colors from each other, unless of course they are specifically requested by the customer. Although we are not saying that this is the "wrong way," current design trends (and what is recommended by most professionals) is to have the door and sidelight colors match, but have the wood components including the jamb, mull posts, and trim be the contrasting color.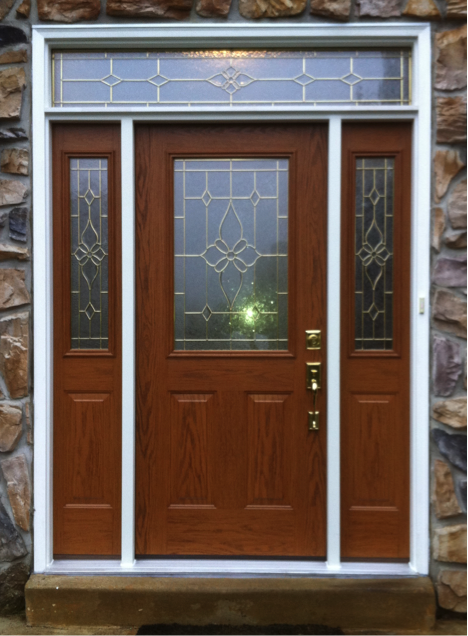 Accentuate the Door Jamb and Mull Posts
This is something we educate our customers about quite often. Many people that think it's necessary to paint the wood jamb and trim the same color as the door and sidelights, that is, until we show them how the majority of doors we've installed don't follow this concept. This is particularly important when it comes to doors with sidelights that also have a wood mull post separating the door from the sidelights. As a general rule of thumb, the wood jamb and mull posts should be painted a contrasting color. As a matter of fact, the most recommended color for wood jambs and mull posts is white, which frames out and accentuates the door unit best, regardless of the color of paint or stain finish chosen for the door and sidelights.
Need Some Visuals? Check Out our Project Portfolio!
With Guida's extensive Project Portfolio, you can browse through Before & After pictures to see examples of the concepts we've described, and hopefully get a better feel for what you'd like your entryway to look like. Project Portfolio – Click Here
Interested in purchasing new Windows or Doors? Be sure to check out our current promotions, and contact us for a FREE estimate!