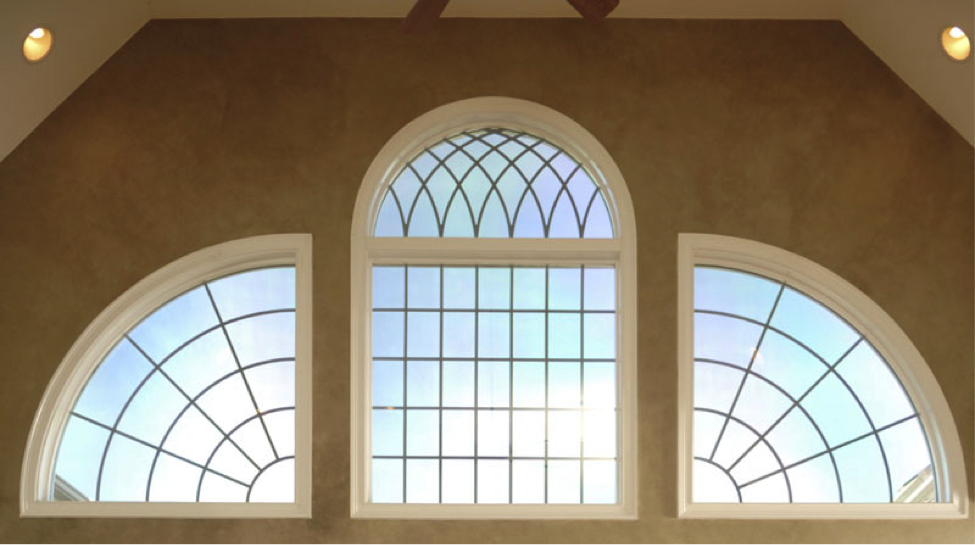 Why Geometric Windows?

The idea behind the production of geometric windows is to offer a level of sophistication and elegance, helping to make a home look more unique. Geometric windows can act a primary focal point, or simply an interesting element to a home's overall design.



Adding Geometric Windows to your Home

While adding geometric windows to an existing home, one where they don't already exist is possible, it often proves to be cost-prohibitive. However, the use of geometric windows has become increasingly popular in new construction homes as it allows for the planning and installation of the proper framing before other elements are installed. If you are in the process of building a new home and like the idea of geometric windows, be sure to mention it to your builder early on in the process.



Replacing Geometric Windows

Houses, whether older or newer, that were originally built with geometric windows will eventually call for replacements. This gives homeowners the opportunity to explore newer high performance windows to fit a pre-existing shaped opening, and revitalize the look of their homes once again. Because these types of windows may not be as regularly available as standard-shaped windows, be sure to start your replacement planning early to find a company that specializes in these types of products.



Interested in purchasing new Windows or Doors? Be sure to check out our current promotions, and contact us for a FREE estimate!