Employee Spotlight is where we recognize one of our dedicated team members for their individual work achievements and their commitment to providing exceptional service to our valued customers.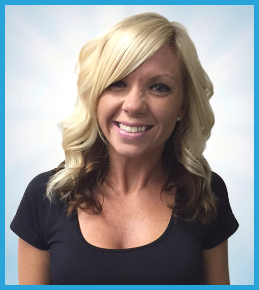 Name: Nina Primavera

Title / Position: Customer Service

Experience: 5 Years

Reason for Spotlight:

Nina is a dedicated and hardworking team member at Guida. Her vivacious personality has proven to be most beneficial when building customer relations. Her fellow team members, as well as our customers, would agree that she is an absolute joy to work with. Nina has always been willing to help fellow team members with any task, and has also shown that she is eager to learn new things.

Over the years, Nina has grown incredibly with her skills in customer service and in her knowledge of the home improvement industry. We believe that she is the ideal employee and has all of the qualities necessary to succeed.

Nina truly is an asset to our company, and I look forward to our future with her as a valued team member here at Guida Door & Window.

- Danielle Lomonaco (Office Operations Manager)


Get to know a little more about Nina:

I enjoy working at Guida because... Working for a family owned company is great! Each of us here feel like we are a part of a family. Over the past 5 years, the company and everyone I have had the privilege of working with have each taught me so much! I look forward to my future with Guida.

In my free time, I like to... Spend time with my family and friends. Basically anything that makes me laugh or involves having fun!